Tuesday 15th December, 2015
to
Wednesday 16th December, 2015
Loughborough University, Epinal Way, Loughborough, LE11 3TU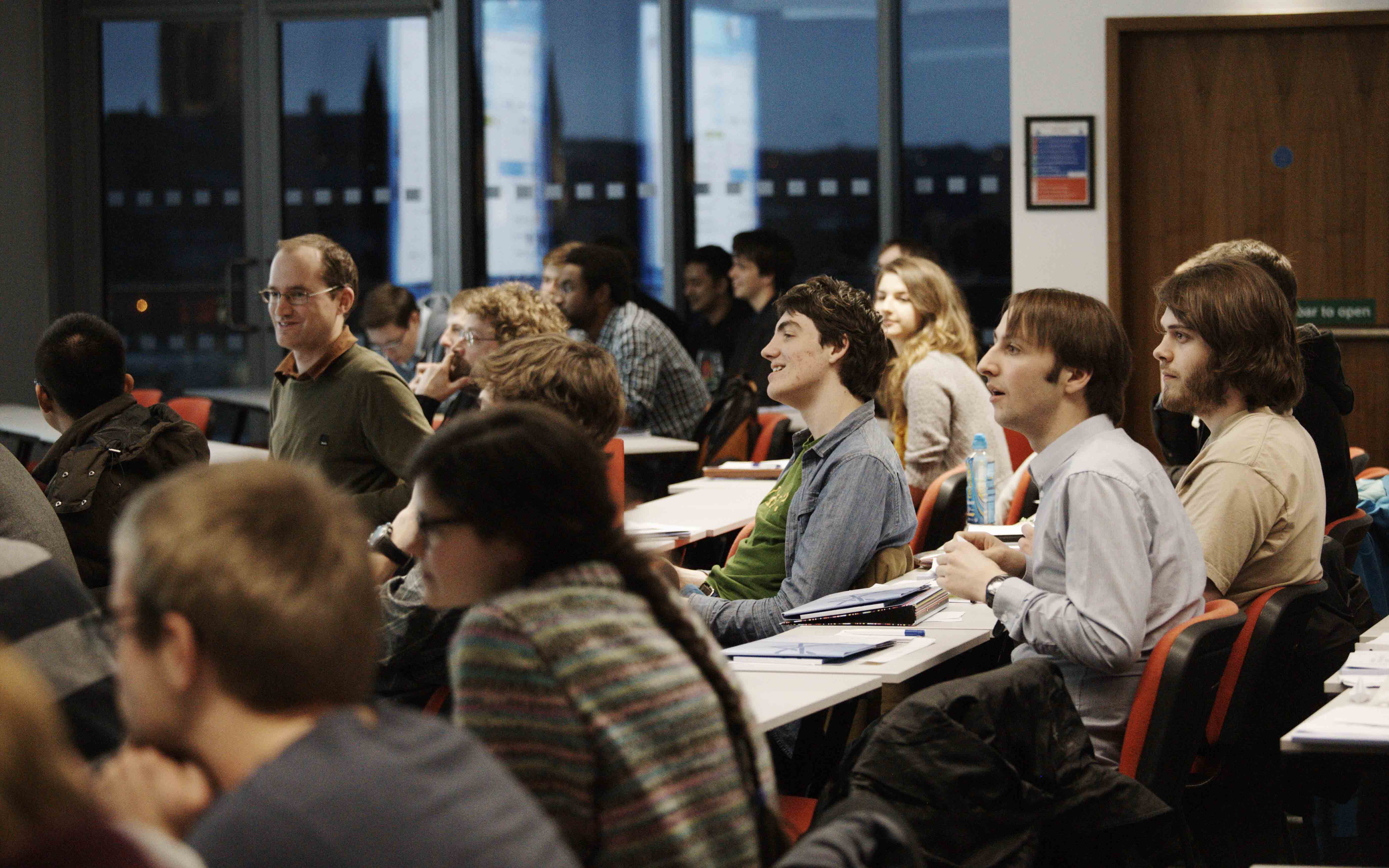 LMS 150th Anniversary
LMS Prospects in Mathematics
Department of Mathematical Sciences, Loughborough University
15-16 December 2015
Are you considering applying for PhD study in mathematics for entry in 2016?
If the answer is yes, this meeting is for you!
LMS Prospects in Mathematics Meetings are annual events for Finalist Mathematics Undergraduates who are considering apply for a PhD after they have completed their current studies.
The meetings feature speakers from a wide range of mathematical fields across the UK who discuss their current research and what opportunities are available to prospective PhD students. 
LMS Prospects in Mathematics Meetings are two-day meetings which usually take place in December each year. Funding is available to provide accommodation for around 50 participants and to help cover their cost of travelling. All applicants are automatically considered for funding.
List of speakers
Stephen Coombes (Nottingham) 
Martin Huxley (Cardiff) 
Natalia Janson (Loughborough) 
Daniela Kuhn (Birmingham) 
Tanniemola Liverpool (Bristol) 
Diane Maclagan (Warwick)
Paul Milewski (Bath)
Konstanze Rietsch (KCL)
Anne Taormina (Durham)
Richard Thomas (Imperial)
How to participate
Funding is available - register at the conference webpage: http://homepages.lboro.ac.uk/~maap/LMS/
Organisation and Support
The event is sponsored by the London Mathematical Society and supported by the Department of Mathematical Sciences, Loughborough University.
The local organisers are Karima Khusnutdinova, Marta Mazzocco, and Artie Prendergast-Smith. For more information email a.prendergast-smith@lboro.ac.uk.
2016 LMS Prospects in Mathematics Meeting.
Further details of the LMS Prospects in Mathematics Meeting in 2016 will appear later in 2016.
Submitted by Jesse Garrick on 15 September, 2015 12:38