Wednesday 11th November, 2015
The Great Hall, University of Leeds
The London Mathematical Society Popular Lectures present exciting topics in mathematics and its applications to a wide audience. The LMS Popular Lectures usually feature two lecturers who have been chosen for their mathematical distinction and communication skills. The Society aims to present a wide range of mathematical topics in the lectures, which are suitable for all who have an interest in mathematics.
For 2015, the popular lecturers are Professor Martin Hairer, FRS (University of Warwick), Professor Ben Green, FRS (University of Oxford), Dr Hannah Fry (UCL), Dr Ruth King (University of Edinburgh), Dr Joan Lasenby and Dr Colva Roney-Dougal (University of St Andrews).
Leeds Popular Lectures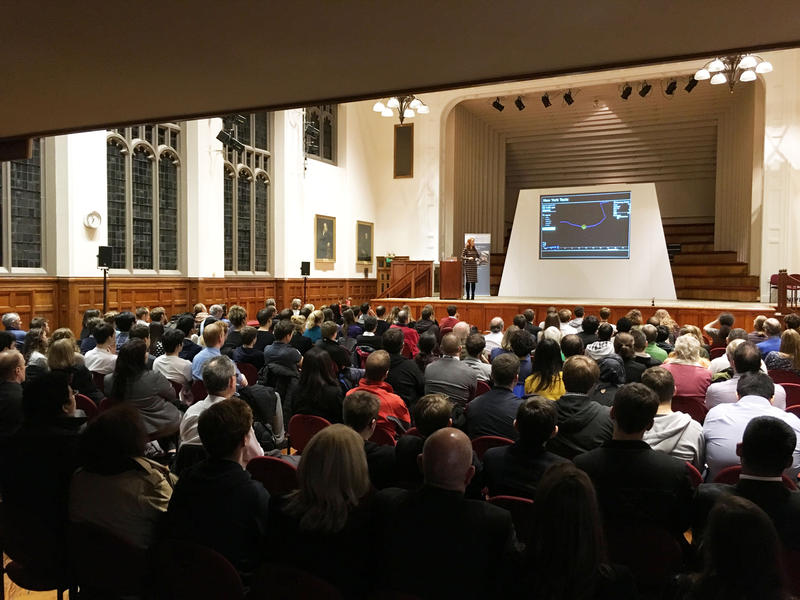 Leeds 11 November at 6.30 pm (The Great Hall, University of Leeds).
Hannah Fry: Patterns in human behaviour
We all like to think of ourselves as strong, independent and single-minded individuals. But despite our illusion of free will, most of the time we find ourselves swept along by the actions of those around us. The hidden connections between us can be used to understand the mathematics of friendships and even to catch criminals. Hannah takes you on a whistlestop tour of how the patterns in our behaviour make us surprisingly predictable.
Joan Lasenby: The Mathematics of Processing Digital Images
In an age of digital images we have all become photographers. High quality cameras in mobile phones, together with Apps which send images to our contacts, have transformed the way in which we communicate. This talk will take a look at digital images and at some of the mathematics upon which many of the techniques for processing images are based. 
Popular Lectures Mailing List
If you would like to be included on the Popular Lectures mailing list, please email education@lms.ac.uk.
Submitted by Jesse Garrick on 20 November, 2015 11:56