People in science, technology and finance are more and more aware of the crucial importance of mathematics, but this awareness is not as evident outside of these communities. The value of mathematics is not only to be measured in terms of its critical relevance to these areas however. It has very great intrinsic beauty, which is what has inspired people to study it for millennia. Is this why mathematics, and mathematicians, are more often appearing in literature, films, and even in the fine arts? We hope so. In any case, old stereotypes are being challenged, and the subject is increasingly recognised as a part of our culture. A number of exciting events and activities are being organised by the London Mathematical Society to celebrate and promote mathematics and culture to the widest possible audiences.
Mathematics Festival @ the London Science Museum
The Society is collaborating with the London Science Museum in the creation of an exciting, interactive Mathematics Festival to be held at the Museum from Wednesday 25th to Sunday 29th November 2015. 
150th Anniversary Local Heroes Museum Exhibitions
The London Mathematical Society (LMS) has invited museums across the UK to become involved in a Local Heroes Scheme, with the Society providing funds towards exhibitions celebrating mathematicians born or raised within a given museum's local region. Through this project, the Society aims to bring mathematics and mathematicians into the local community, and celebrate the origins of famous mathematical researchers. Local Heroes exhibitions will take place in Carrickfergus, Dundee, and Tenby. 
The LMS Local Hero for Carrickfergus is the mathematician Robert Adrain. Born in Carrickfergus on 30 September 1775, Adrain emigrated to the United States in 1798, when he was about twenty-three years of age. He became a leader in the American mathematical community as a teacher, proposer and solver of problems, and as an editor of mathematical journals. He published two proofs of the exponential law of error independently of Gauss.
The LMS Local Hero for Dundee is Sir D'Arcy Wentworth Thompson, CB FRS, FRSE. Born in Dundee on 2 May 1860, Thompson was a biologist, mathematician and classics scholar. He was a pioneer of mathematical biology. He went on collecting expeditions to the Bering Straits and held the position of Professor of Natural History at St Andrews for 31 years.
The LMS Local Hero for Tenby is Robert Recorde. Born in Tenby in 1512, Recorde was a physician and mathematician. Among his many achievements he notably invented the "equals" sign (=) and also introduced the pre-existing "plus" sign (+) to English speakers in 1557.
150th Anniversary Artist Associates Scheme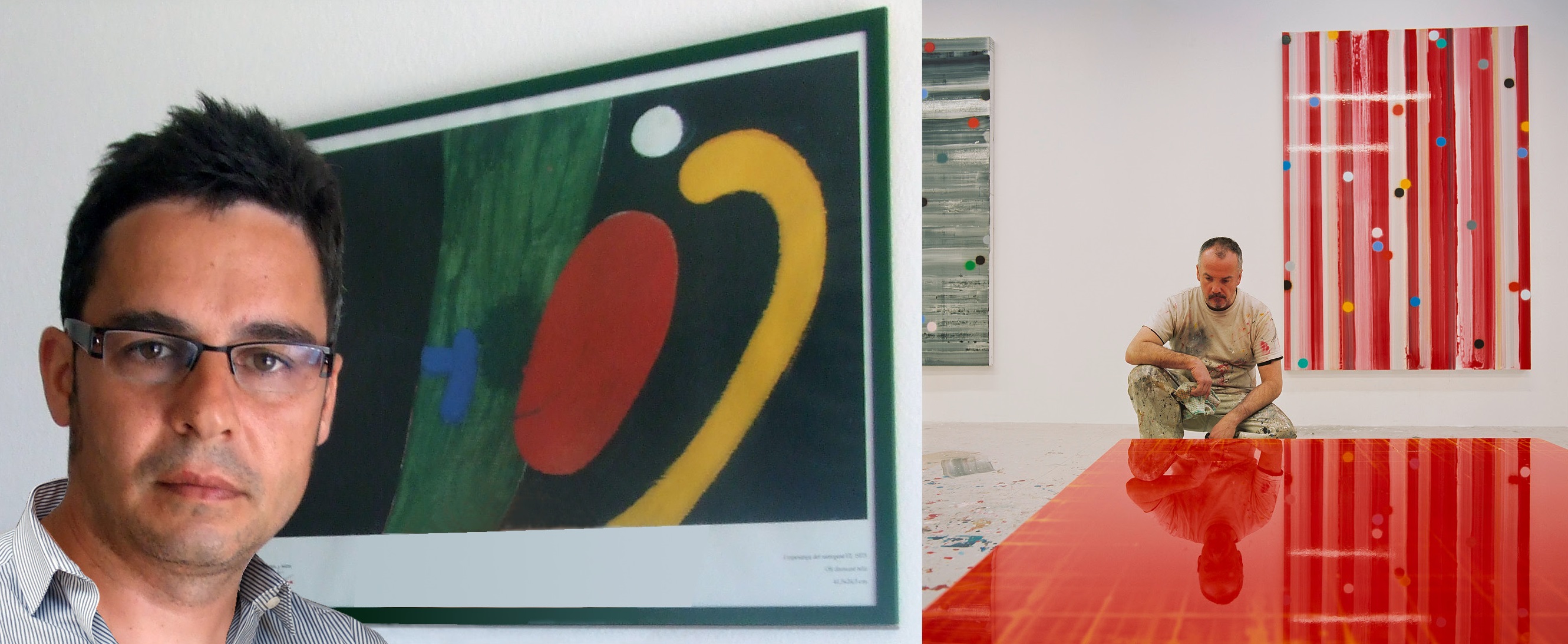 The Society is pleased to announce the two selected artists for the 150th Anniversary Artist Associates Scheme. During 2015 the Society will be sponsoring George Legendre and Mark Francis to create projects based on mathematics. Each will work closely with the mathematics community for several months, designing works that reflect the beauty and complexity of mathematics. Following the completion of this project, their work will be displayed both in De Morgan House and at other venues and events across the UK, with the aim of engaging the widest possible audience to share in the Society's anniversary year.
Mark Francis is a Northern Irish painter living and working in London. He is an artist of international reputation whose work is represented in numerous international collections including Tate Gallery, Irish Museum of Modern Art and the Metropolitan Museum of Art, New York. 
George L-Legendre is an architect and a founding partner of IJP, a London-based practice exploring the intersection between space, mathematics and computation. He is currently Adjunct Associate Professor of Architecture at Harvard Graduate School of Design. A regularly published essayist, he guest edited a special issue of AD Magazine on the Mathematics of Space and 'Pasta by Design', published by Thames and Hudson.
The Scheme is being organised by Barry Phipps, Fellow of Churchill College, Cambridge. Barry was the first Interdisciplinary Fellow at Kettle's Yard, Cambridge, where he conceived and organised a number of multi-disciplinary exhibitions, including the highly acclaimed 'Beyond Measure: Conversations across Art and Science' exhibitions. Most recently, he curated 'Intersections: Henry Moore and Stringed Surfaces' at the Science Museum and Royal Society, London.