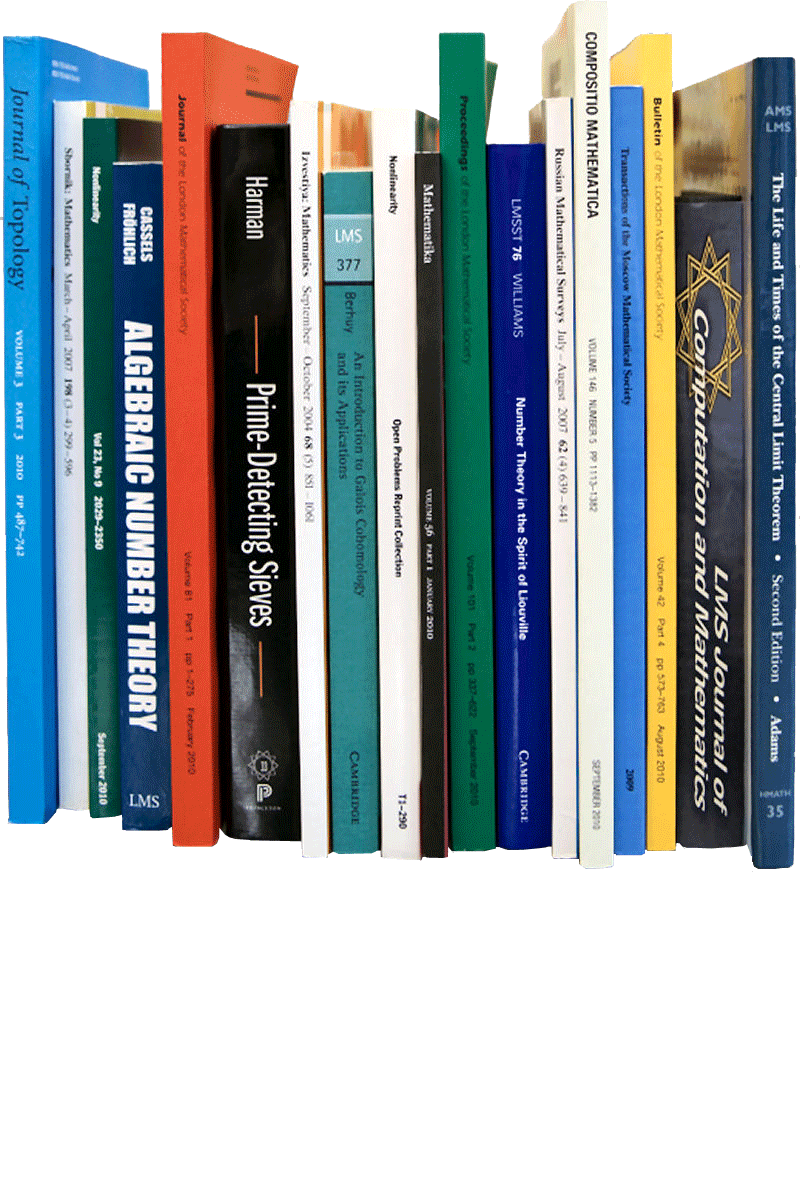 The London Mathematical Society has been a leading academic publisher of Mathematics for over 150 years. It continues to serve the global mathematics community by publishing and endorsing high quality research and exposition, made available worldwide and selected irrespective of the nationality or geographic location of its authorship. Please see the full set of LMS Publications Aims for further details. 
All surplus income from the LMS publishing programme is used to support the mathematics community in the form of research grants, conference grants, prizes, initiatives for early career researchers and the promotion of mathematics. 
For further details about the Society's charitable activities and grant schemes, see the LMS Annual Review.
The Society publishes 12 peer-reviewed journals, seven of which are in collaboration with other learned societies and institutions; two book series and some individual book titles.
The LMS Newsletter is published on line with contributions added as they become ready. LMS members may opt to receive the printed LMS Newsletter which is distributed bimonthly free of charge.
In addition to its journals and books, the LMS publishes a number of other reports and papers. Links to these can be found here.
Submit a paper | Journals | Books | Newsletter | Other Publications
Submitted by Anonymous (not verified) on 25 September, 2017 00:00