The London Mathematical Society's Special Collections currently consist of: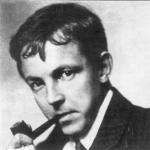 Both collections are housed in the Verblunsky Members' Room at the Society's offices in De Morgan House, Russell Square, London, which is normally be open from Monday - Friday, 9.30am - 5.00pm (09.30am - 4.30pm during August).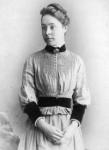 Visitors should to contact the Society at least 24 hours in advance of their planned visit by emailing librarian@lms.ac.uk to advise that they would like to view either the Hardy Collection and/or the Philippa Fawcett Collection.
The Hardy Collection contains over 300 volumes from G.H. Hardy's personal library of books, which were used by him at various points throughout his career.  As such, one can get a glimpse of the authors who influenced his thinking or caught his attention.  Many of these volumes contain Hardy's signature and in some cases they also contain a dedication.  
According to Hardy's will, the primary recipient of his collection following his death in 1947 was his collaborator J.E. Littlewood, with the remainder going to New College Oxford.  In 1971, a Cambridge bookdealer, Galloway & Porter, bought most of the books from the Littlewood collection to sell on to the public.  Aston University obtained a large part of the collection and in 1998, the Society bought some 300 volumes from Aston University to house at De Morgan House.
Since then, the Hardy Collection has been extended through various generous donations from members and through further acquisitions.  However, the collection is not complete and the Society would like to build an overall picture of the whereabouts of as much of it as is possible.  We would therefore welcome any further information that members may have on the current location of any books from Hardy's library (please email librarian@lms.ac.uk).
The Philippa Fawcett Collection
The Philippa Fawcett Collection is a wide-ranging library of books written by and about women who studied or worked in mathematical subjects in the nineteenth and first part of the twentieth century, or earlier.
In past times, women's access to general education was controlled by their fathers, or some male relative, so opportunities to study mathematics were strictly limited, or nonexistent. In 1868, London University became the first in this country to open its degrees to women, and women were able gradually to obtain the formal training which is crucial to success in mathematics. The material in the Collection makes it possible to follow this development.
The Collection was donated to the London Mathematical Society by one of its members, A.E.L. Davis. It is hoped that the books will be a useful resource to scholars of the history of women in mathematics as well as an inspiration to female mathematicians of the future.
Dr Davis named the Collection in honour of the first woman to come top in the finals examination, in 1890, of the Mathematical Tripos at the University of Cambridge. In those days, women could not be ranked alongside men, so instead, Fawcett was described as 'above the Senior Wrangler'. Had she been a man, Fawcett would have been encouraged to embark on a mathematical career; as it was, after a brief period of research, she devoted her life to administration in the London County Council, and in particular, to the development of teacher training colleges. The Collection is also intended as a tribute to her mother, Millicent Fawcett, the noted suffragist campaigner.
The Collection (some 200 works) is available to scholars and others who wish to access the books, including both members and non-members of the London Mathematical Society. Some are academic texts, others are discourses on science, some are school text books, and there is a selection of biographies and reference works. A complete copy of the catalogue is listed below: