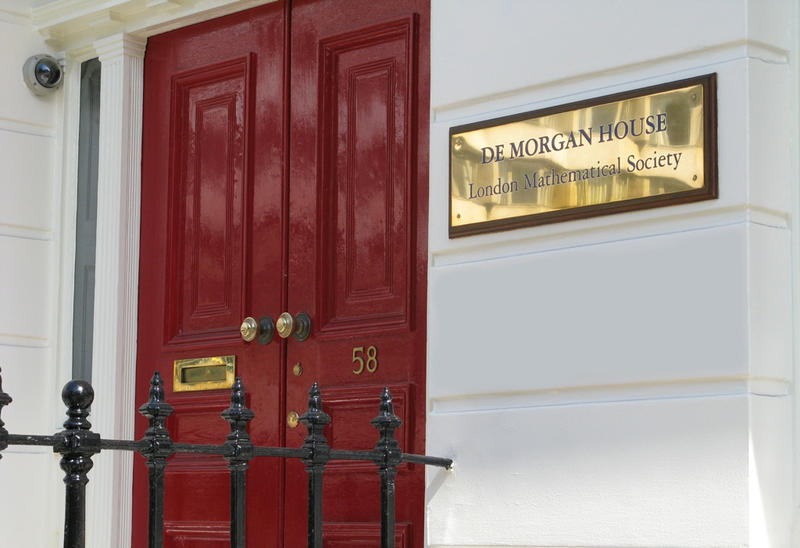 The London Mathematical Society (LMS) is the UK's learned society for mathematics. Its purpose is the advancement, dissemination and promotion of mathematical knowledge, both nationally and internationally.
The Society carries out the following activities as part of its charitable objectives:
provides mathematics research, conference, network and overseas visitor grants for discipline experts in both academia and industry;
offers conference grants, workshops and training opportunities aimed at young mathematicians and early career researchers;
awards a number of prestigious prizes in recognition of achievements in mathematics research and the promotion of mathematics
publishes 12 international, peer-reviewed journals, seven of which are in collaboration with other learned societies and institutions, two book series (lecture notes and student texts), and some individual book titles including the re-published classic text Algebraic Number Theory by Cassels and Fröhlich;
sponsors and organises UK-wide scientific lectures and meetings for research mathematicians, together with an annual lecture series specifically aimed at the wider public;
represents mathematics research and education to government and other national policymakers and sponsors;
participates in international mathematical initiatives and promotes the discipline more widely;
provides discounted conference facilities at its offices in De Morgan House, London, to mathematics bodies and other charitable organisations.
The Society receives its resources through publishing, investments, membership fees and endowments. Providing funding in support of mathematics is the primary mechanism through which the Society achieves its charitable aims. Such activities are vital for the continued health of mathematics as a discipline, which is critical to the UK economy and which impacts on a wide range of societal activities.
___
To discover more about the Society, including its history and current activity, follow the links in the navigation pane on the left.