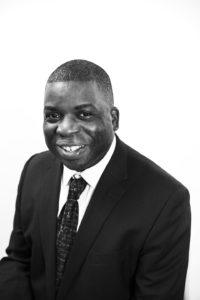 Current Workplace
Babcock International Group
Current Role
Principal Consultant in Data Science and Mathematical Modelling
My Mathematics Success Story is...
According to Dr Erica Walker in Black Mathematicians and the Pursuit of Excellence, it is estimated that there are approximately 300 African-Americans who presently have a PhD in Mathematics. Furthermore, an American columnist once stated that Black people are incapable of genius, as there has never been a Black mathematician to win the Fields Medal. https://www.theguardian.com/commentisfree/cifamerica/2012/apr/12/black-… . These are two examples of typical racial stereotypes of Black people in view of their inability to excel in Mathematics.
My name is Nira Chamberlain. I am British born, of Jamaican parentage and this is my mathematical success story.
When I was growing up mathematics was my strongest subject. I never had a passion for it but I had a dream that one day I would become some type of super mathematician. However, my careers teacher stated I should become a boxer. In addition to this my classmates would racially tease me if ever I ever excelled to top of the class.
There were not any Black mathematical role models to aspire to at the time. However, there was no shortage of entertainers and sports celebrities to inspire me. Despite this problem, I pursued mathematics through GCSE, A levels, degree and finally Masters. I was never the best mathematician back then but I enjoyed watching other mathematicians solve the most complex of problems. Eventually, I met representatives from the Conference for African-American Researchers in Mathematical Sciences who challenged me to do a PhD in mathematics. I was inspired and applied to do a PhD but at the interview the University Professor rejected my application on the spot advising me that I was 'naive and technically weak'. Defeated and discouraged I went home where my Parents gave me these rousing words of advice:
'You don't need anybody's permission to be a great mathematician!'
This advice propelled to study harder. I lived, breathed and ate mathematics. I soon realised that although I was not confident in exam conditions, I was very good at solving real life mathematical modelling problems outside academia. My skills took me on a career adventure to work in France, the Netherlands, Israel and throughout the UK doing mathematical modelling and solving complex industrial problems.
My proudest professional achievement was the creation of a mathematical cost capability trade-off model for the HMS Queen Elizabeth. At the time when the £6.2 billion project was still at the computer design stage and the first sheet of steel had yet to be cut, my model convinced the client that this prestigious aircraft carrier should indeed be built. It not only earned plaudits for my employer but credited me to be cited in the American Encyclopaedia of Mathematics & Society – making me one of only a handful of British mathematicians to receive such an accolade.
However, an incident closer to home led to one of my greatest challenges. When my eldest son was four, his primary school teacher asked him what he wanted to be when he grew up. My son said he wanted to be a mathematician. His teacher looked at him and said to him "you will never be a mathematician, but you could become a singer!" On hearing this I decided to become an inspirational mathematical role model for my son by pursuing a PhD in Mathematics and challenge the stereotype that Blacks are incapable of excelling in mathematics!
My thesis Extension of the Gambler's Ruin Problem played over Networks was undertaken as a part time course at Portsmouth University. This was very challenging as I was doing the PhD while working full time as a mathematical modelling consultant. Nevertheless, after working relentlessly for 10 years I finally received my PhD in 2014. In the same year I was listed by the Science Council as one of the UK's top 100 practising scientists. This was in recognition for developing mathematical modelling applications for industry. More success came in 2015, I became the first Black mathematician to be referenced by the UK's Who's Who since its establishment in 1849. Finally in 2017, I became one of the Vice-Presidents of the Institute of Mathematics and its Applications. I am glad I never followed my careers teacher's advice to become a boxer and pursued my dream of becoming a professional mathematician, and to my son's primary school teacher I hope that I demonstrated that Mathematics is actually for everybody.