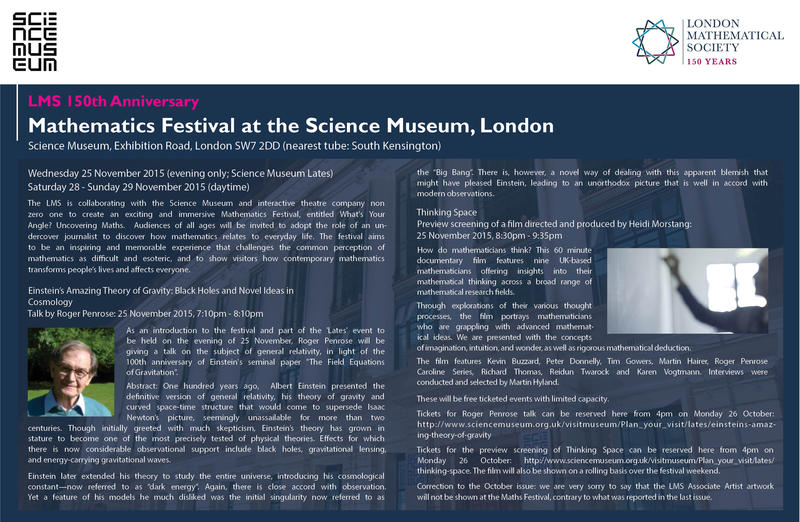 The LMS is collaborating with the Science Museum and interactive theatre company non zero one to create an exciting and immersive Mathematics Festival, entitled 'What's Your Angle? Uncovering Maths'. Audiences of all ages will be invited to adopt the role of an undercover journalist to discover how mathematics relates to everyday life. The festival aims to be an inspiring and memorable experience that challenges the common perception of mathematics as difficult and esoteric, and to show visitors how contemporary mathematics transforms people's lives and affects everyone.
For more information, please visit www.sciencemuseum.org.uk/visitmuseum/Plan_your_visit/events/festivals/wh...
The above poster can be downloaded as a pdf here.
The dates and times of the festival are as follows:
Wednesday 25 November 18:45 – 22:00 (Science Museum Lates)
Friday 27 November, daytime (Schools Day)
Saturday 28 – Sunday 29 November, daytime (General Public)
Submitted by Jesse Garrick on 27 October, 2015 16:57