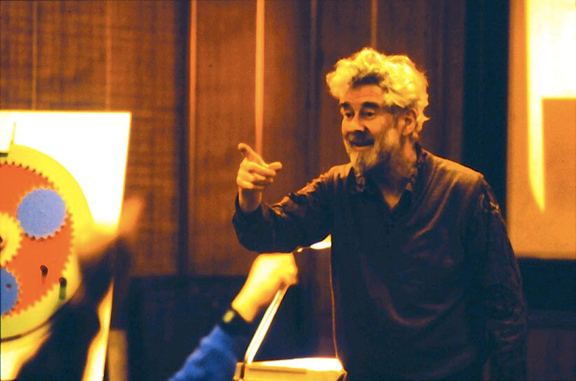 The family and friends of the late Professor Sir Christopher Zeeman FRS, together with the London Mathematical Society (LMS), are raising funds to create a Zeeman Scholarship in memory of a pioneer of mathematics research, teaching and engagement.
Sir Christopher believed passionately in young mathematicians capable of mastering and being thrilled by mathematics. As he put it "Their potential must be nurtured and made to bloom, because the survival of our cultural and scientific heritage into the next century will depend on their future genius".  His Christmas Lectures, and the Mathematics Masterclasses that grew out of them, have inspired generations of children to read mathematics at university. 
One of his great insights was that hard things are easy to learn through play. Running alongside the current LMS Undergraduate Research Bursary scheme, The LMS Zeeman Scholarship will enable undergraduate students to experience the thrill of advanced mathematical play through research experiences.
A former President of the London Mathematical Society, Christopher Zeeman was also dedicated to the development of mathematics research, and founded the Mathematics Institute at Warwick.  Establishing a Zeeman Scholarship will capture the spirit of this great mathematician and mentor.
If you wish to donate to the LMS Sir Christopher Zeeman fund to support young mathematicians, please complete the form below which will allow you to make an immediate credit card donation.