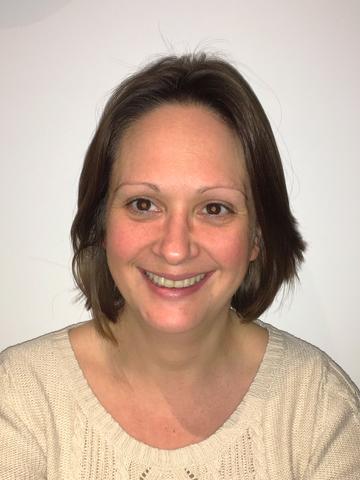 Current Workplace
Bays Consulting Limited
Current Role
Managing Director / Principal Analyst
My Mathematics Success Story is...
Hindsight is a wonderful thing, but to be honest, if you'd told me when I was a teenager that mathematics would be the underpinning subject to my career and future aspirations, I wouldn't have believed you! My first passion was, and still is, aeroplanes (and I still have not lost my awe as they fly past) so I studied aeronautical engineering at university. It didn't take me long to realise that the only way I was going to be able to pass my degree was to make sure I had strong maths skills, as my favourite subjects were fluid mechanics and aerodynamics. I adored every second of my engineering degree, worked hard and although wasn't a natural at many of the subjects I studied I graduated with a 2:I. This opened up the next phase of my university career as I secured funding to study for an MSc in Applied Mathematics and Fluid Mechanics. This course took students who had studied either mathematics or engineering at undergraduate level. It didn't take long to realise how much maths I knew nothing about! It was a steep learning curve and I have never spent so many hours trying to improve my mathematics in such a short space of time. To be honest there were aspects I never fully understood – Fourier Transforms continue to mystify me to this day. It was, however, an incredibly fun year as I focused solely on the areas I really enjoyed and in much more of a research-based environment. My research project was carried out over 6 months in a wind tunnel and was the first piece of research I ever had published.
I completed my MSc and accepted a job at Dstl (The Defence Science and Technology Laboratories) where I worked on a range of roles using my mathematics and engineering knowledge. During my time at Dstl, I studied for and gained a PhD in Bayesian Belief Networks, which took eight years. Over those years there were lots of late nights, not only from combining work and my studies but also due to the fact that halfway through I had my first child. It wasn't easy to balance everything, and gaining my PhD really was a team effort with support from my employer, family, and friends. Graduation day was amazing and I will never forget as I walked off the stage the first time someone said "well done Dr Carr"
Until I started my PhD I had, truth be told never heard of Bayesian Belief Networks, but I had, through my job become interested in data fusion. My fantastic supervisor, Dr Ken McNaught at Cranfield University Defence College introduced me to an area of mathematics which although it sounds slightly over the top changed my life. In case you don't know, Bayes theorem is a simple, elegant yet phenomenally powerful equation used in mathematics and engineering. It is most commonly used in data fusion problems and I believe its greatest strength is in making people be open about the level of uncertainty with the data sets they are using.
Since gaining my PhD I have started my own company and now work on a range of analytical projects. Occasionally, I'm fortunate enough to work on a Bayesian problem, but more often I work on projects which require the broader skills I've gained by working in maths and engineering: critical reasoning and the ability to work out where a problem is stemming from, and what techniques might be useful to solve it.
Setting up and running my own business has been hard, but it is something I am proud to have achieved. It has forced me to continually expand my skill set so I've never stopped learning and I've had to improve my written English skills. The ability to clearly communicate your ideas and results to whomever you are talking is absolutely crucial. I've also learnt that when in doubt, ask for help – there will always be someone technically better than you and many will be gracious enough to help.
I am fortunate that I have enjoyed every role I have ever had in my working career and I have no intention of changing that! Every now and again I do have to pinch myself to realise that I have managed to forge a career in maths, build my company (I took on my first employee in 2018) and find a topic that I have never lost an interest in. But it all started with aeroplanes and was driven by Bayes theorem.
Looking to the future, I would like to grow my business and underpinning that growth is the need for industrial research. That will mean more hours reading (often on the train these days) and staying true to one of my favourite quotes from Wind in the Willows: "Don't follow the path, but make a path and leave a trail". There are so many careers in mathematics which you don't get to hear about at school. You just need an enquiring mind to find the one that path to a job that makes you bounce out of bed in the morning.
Categories
Women in mathematics
Alternative career paths
Caring responsibilities (including children)