The Holgate Lectures and Workshops sessions scheme provides session leaders who are willing to give a talk or run a workshop on a mathematical subject to groups of students or teachers.  The sessions are of mathematical content and are not, for example, careers talks.  Rather they are intended to enrich and enhance mathematical education, looking both within and beyond the curriculum.  Holgate session leaders do not charge a fee for giving talks, but local organisers are expected to pay travel expenses and subsistence costs, together with any local costs of organising the session.  The LMS will pay an annual honorarium to the session leaders.
The scheme is named in memory of Philip Holgate, who helped ensure the success of the LMS Popular Lectures.
The Education Committee has chosen the below six individuals to act as session leaders.  The profiles below show their background and mathematical interests and provides contact details for anyone interested in organising a Holgate Session.  The talks provided below are firmly intended as indicative and not comprehensive.  Session Leaders will work with local hosts to develop and adapt sessions to the needs of the audience.  The LMS strongly encourages schools hosting a Holgate session to consider collaborating with other local schools.
In the interest of maximising the number of schools able to benefit from the Holgate Scheme, schools are asked not to arrange more than one session per academic year, and not to contact multiple lecturers for the same event.
Local hosts of a Holgate Session will be asked by the Society to complete a brief questionnaire about the session that will allow the Society to gather some feedback and develop the scheme.
Those interested in hosting a Holgate Session should contact the Session Leader directly by e-mail to discuss content and how the Session Leader can best work with hosts.
It is the responsibility of schools and colleges to follow safeguarding guidelines for children and young people under the age of 18 in their care. Government statutory guidance on safeguarding in education can be found here.
HOLGATE SESSION LEADERS
STEPHEN CONNOR (BASED IN YORK) - CV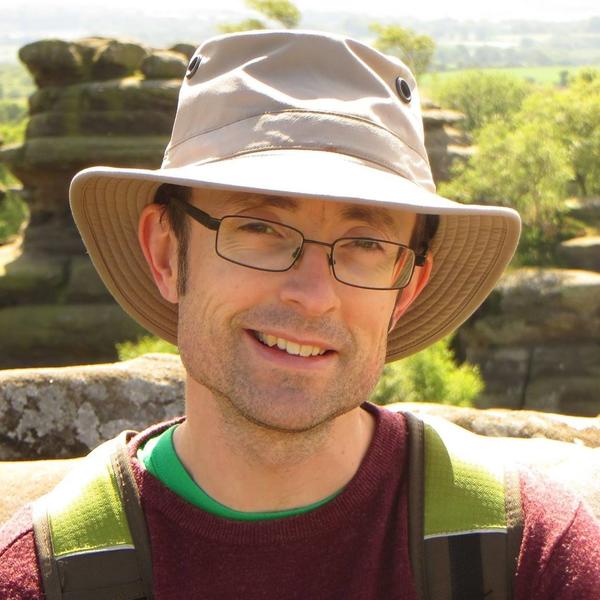 Contact: stephen.connor@york.ac.uk
Mathematical Interests: I'm a senior lecturer in the Department of Mathematics at the University of York, and my main research interests lie in the area of applied probability. Probability is a topic that humans seem to struggle with -- we often don't have a very good feel for how likely it is that something will happen, and are surprised by "coincidences" more often than we probably should be. I really enjoy studying a subject that involves so much fascinating theory, yet also relates to everyday life.
Particular interests include the study of how long it takes for a random process (such as a particle performing a random walk, or a pack of cards being repeatedly shuffled) to approach some sort of equilibrium. This is a problem that is also important in other subjects, such as chemistry and physics. In addition, I am interested in methods for using computers to simulate the long-term behaviour of random systems which are too complex for us to study analytically. Applications here include analysis of queueing systems with lots of servers, and restoration of "noisy" images.
As well as teaching and conducting research, I am a STEM Ambassador and the "Schools Liaison and Widening Participation Officer" for my department. I have led many interactive sessions at schools in and around York (for children aged 6 -- 18), given a number of public lectures, and have recently helped to organise Royal Institution Maths Masterclasses for North Yorkshire.
Example Sessions:
I generally prefer to run interactive sessions; if asked to give a lecture then I always endeavour to make this entertaining as well as informative! The suggestions given below are indicative only: I'm very happy to discuss other possibilities.
Title: How many shuffles does it take to randomise a deck of cards?
Age: 14 -- adult
Abstract: How many times should you shuffle a pack of cards? How do casinos (try to) ensure that their cards are well shuffled? Why should we care? And what has this to do with mathematics?
This session works best as a lecture: in it I give an idea of how these questions can be answered, and why the answers are interesting, using a heady concoction of (relatively simple) probability, group theory, combinatorics, analysis, and maybe even a little magic.
Title: Surprising uses of randomness
Age: 14 -- adult
Abstract: A look at how random numbers can be used to solve a variety of problems, from approximating the area of the UK, to image restoration, to decrypting simple codes.
Title: Patterns and proofs
Age: A-level students
Abstract: An introduction to the idea of mathematical proof through problem solving. This session encourages students to spot patterns in numbers and puzzles, and to then turn their observations into theorems; this should help students with the concepts of proof by induction and proof by contradiction, and give an insight into the world of university-level mathematics.
Title: Skill vs luck
Age: 8 -- 16
Abstract: Is your favourite sports star really skilful, or just lucky? How can we use probability and statistics to tell whether a run of great results is pure fluke? Students will spend some time investigating patterns in repeated tosses of a fair coin, before using the knowledge acquired to critically assess real-life data.
TOM CRAWFORD (BASED IN OXFORD) - CV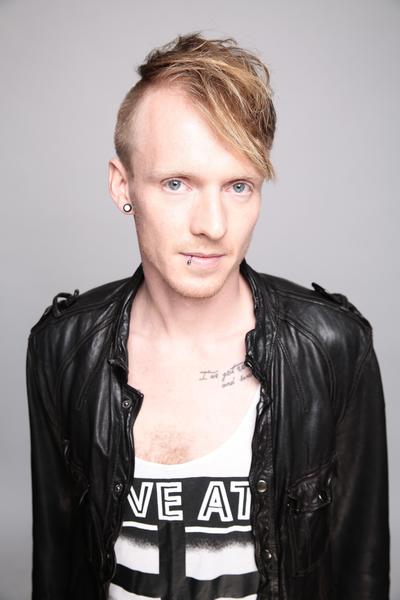 Contact: tomrocksmaths@gmail.com; tomrocksmaths.com/contact
Mathematical Interests: I am a tutor at St Hugh's College, St Edmund Hall and St John's College at the University of Oxford where I teach maths to the first and second year undergraduates. I also run my award-winning website tomrocksmaths.com and associated social media profiles on Twitter, Facebook, Instagram and Youtube - @tomrocksmaths. Current partners include the BBC, the European Mathematical Society, the Journal of Fluid Mechanics and Oxplore – Oxford University's digital outreach portal.
I previously worked for the Naked Scientists – an award-winning production company that specialises in broadcasting science news internationally via the radio and podcasts – and could frequently be heard talking all things science and maths on BBC Radio 5 Live and ABC Australia. This role led to the creation of 'the Naked Mathematician' and the 'Equations Stripped' series where I strip back some of the most important equations in maths layer-by-layer so that everyone can understand…
My PhD in applied maths was completed at the University of Cambridge, where I conducted experiments looking at where river water goes when it enters the ocean. You can read more about my PhD thesis – explained in simple terms – here. Before that, I spent four years studying maths at the University of Oxford and was recently interviewed by the Oxford Alumni Voices podcast about my time as an undergraduate student (you can find more interviews on the profiles page of my website). When not misbehaving with numbers I can be found playing football, snowboarding and pretending to be a rockstar. I currently have 6 maths-themed tattoos including the Navier-Stokes equations, the Platonic Solids and the first 100 digits of the number e…
Example sessions:
1. Maths v Sport (Y9 onwards)
How do you take the perfect penalty? What is the limit of human endurance? Where is the best place to attempt a world record? Maths has all of the answers and I'll be telling you how to use it to be better at sport (results may vary).
2. Maths: it's all Greek to me! (Y9 onwards)
You've probably heard of Pythagoras, Archimedes and Plato, but do you know the sins behind their stories? From murder and deceit to running naked down the street, the Ancient Greek mathematicians were anything but boring. I'll be telling you all about their mischief – mathematical or otherwise – as I bring the history of maths to life (featuring live experiments and togas).
3. The Millennium Problems (Y10 onwards)
The seven greatest unsolved problems in mathematics, each worth a cool $1 million… In this session I'll introduce each of the puzzles in turn and try to give you a feel for the maths that you'll need to know if you're planning to take one of them on. 
4. Navier-Stokes Stripped (Y12 onwards)
The Navier-Stokes equations model the flow of every fluid on Earth, but yet we know very little about them. So little in fact, there is currently a $1 million prize for anyone that can help to improve our understanding of how these fascinating equations work. In this session, I'll strip back the Navier-Stokes equations layer-by-layer to make them understandable for all… Based on my hit YouTube series 'Equations Stripped'.
5. How to make everything about maths (Teachers)
Since completing my PhD, I have transitioned from maths researcher to maths communicator with the launch of my outreach programme 'Tom Rocks Maths'. In this session I will discuss the most successful ways to increase engagement with maths through examples from my work with the BBC, the Naked Scientists, and from my YouTube channel, website and social media pages @tomrocksmaths. 
ALAN DAVIES (BASED IN NORFOLK AND HERTFORDSHIRE) - CV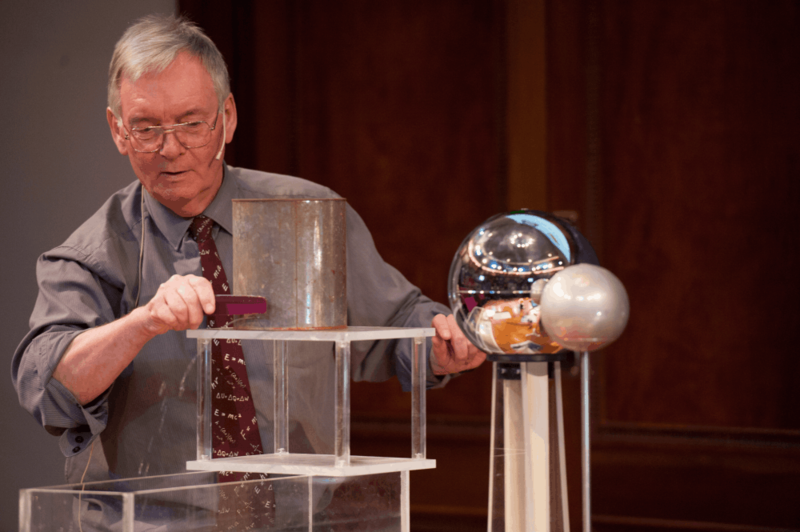 Contact: a.j.davies@herts.ac.uk
Mathematical Interests: After a first degree in mathematics from Southampton University, Alan took a masters degree and a doctorate in structural engineering and numerical computation respectively from Imperial College.  He has spent most of his working life as an academic at the University of Hertfordshire, formerly the Hatfield Polytechnic.  He had short spells in industry working as a research engineer in the aircraft industry and as a process engineer in the food industry.  During his time in Hatfield his major teaching activity has been with undergraduates and postgraduates in mathematics, science and engineering.
Since 1993 he has been the organiser of the Hertfordshire Royal Institution Mathematics Masterclasses for year 9 pupils.  As a consequence of this work he has gradually increased his contacts with schools and now runs regular mathematics workshops for years 5 and 6 in primary schools and years 7-13 in secondary schools.  The workshops and lectures usually reflect his interest in applied mathematics, in particular mechanics, however he has a general interest in all areas of mathematics and runs sessions on many other topics. He has also developed a series of public lectures on applications of mathematics and physics to a variety of problems aimed at a general audience, ages 8 to 108.
Example Sessions: All sessions can be adapted to the audience background and age and can be straight lectures, usually with suitable demonstrations, or they can be hands-on workshops. Further details, of these and other sessions, can be found on the Mathsdiscovery website, mathsdiscovery.co.uk.
TONY GARDINER (BASED IN DORSET, BUT HAPPY TO TRAVEL) - CV
Contact: anthony.d.gardiner@gmail.com
Mathematical Interests: Tony is a mathematician who has been closely involved with schools for many years. He has worked in group theory, algebraic graph theory, number theory, analysis, history and philosophy of mathematics, and mathematics education. His publications include numerous resources for schools, mainly for more able students - including Mathematical puzzling (Dover), Understanding infinity (Dover), Discovering mathematics (Dover), The mathematical olympiad handbook (Oxford), and the series Extension mathematics (Oxford 2007). He started the national pyramid of Challenges and olympiads and ran them for 10 years. A new book (with Alexandre Borovik) The essence of mathematics - through elementary problems should appear shortly
Example Sessions: I hesitate to give a list of possible titles - since I would prefer to design each talk (in consultation with the teacher issuing the invitation) to suit the intended age group and their background. This attempt to design the session appropriately may be achieved via an initial e-mail exchange followed by telephone contact.
Mathematics requires exposition - so any session needs to be structured. However, school students have limited experience of accessing mathematics solely through exposition; so each session is likely to require a degree of student activity (though the underlying style could range from an extended structured exposition to a workshop).
Whatever the chosen format, any session would be intended to offer an unfamiliar, but important, glimpse of serious mathematics.
If I were to indicate the possible range of topics it would certainly include various gems from recreational mathematics, from number theory, from geometry, from algebra, from combinatorics, and from analysis - all with added historical flavour. All are likely to emphasise the connection between apparently separate topics that is characteristic of mathematics.
JONNY GRIFFITHS (BASED IN EAST SOMERSET) - CV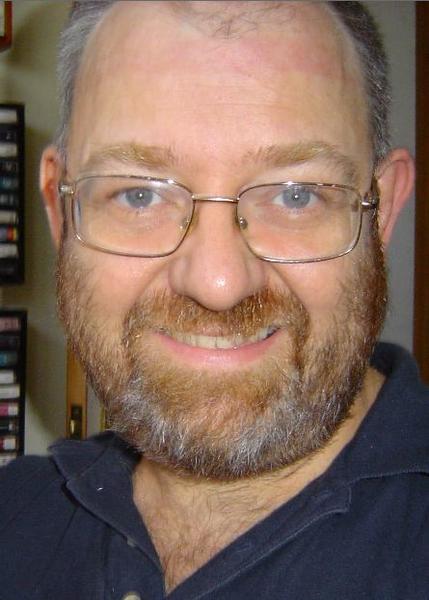 Contact: hello@jonny-griffiths.net
Websites: risps.co.uk; making-statistics-vital.co.uk; carom-maths.co.uk
Before becoming a Holgate Lecturer in January 2019, I taught for 25 years in sixth form colleges and in an 11-16 school. Now I earn my living by writing mathematical resources for a variety of organisations. My Risps website, which offers 40 pure investigatory activities for A Level Maths students, has proved popular, as have its sister sites Making Statistics Vital and Carom.
I can offer the following workshops:
1. The Scroll Tile (for primary and early secondary).
This remarkable tile can produce a number of regular polygons, all with the same area, in a simple way. Besides providing an engrossing practical activity, it leads on to a good discussion of angles in regular shapes. Produces excellent posters!
2. The Dots Problem (primary to Year 13).
You are given a row of dots that are either black or white. You form a row underneath with one less dot using these rules;
two blacks go to a white
two whites go to a white
a black and a white, or a white and a black, go to a black. 
Keep going until you get down to one dot. Can you predict the colour of the final dot without drawing out the whole triangle? This deceptively simple problem has hidden depths, that mean students of any age can come away with a satisfying mathematical experience. Areas covered include odd and even numbers, the use of algebra, Pascal's Triangle and the nature of proof. 
3. Volume, Surface Area, and Edge-length (all secondary students).
Given a cube of side x, it is easy to find V = volume, S = total surface area, and E = total edge-length. There are six possible orders for V, S and E in terms of numerical size; which are possible? An exploration of the relationship between V, S and E that brings in inequalities, polynomial equations, and computer graphing.   
4. Prime numbers and triangle numbers (all secondary students)
When is the difference between two triangle numbers prime? An investigation that enables students to explore what they know about these types of number using calculation, tables and algebra. A nice introduction to ideas about proof.
5. The Mandelbrot Set (A level students)
We've probably seen pictures of the Mandelbrot set, but how is it defined? What are complex numbers, and why do we need them? Could we ourselves draw a rough Mandelbrot set, with the help of Excel? An introduction to the beautiful world of fractals.  
There are possibilities for other workshops; my websites could provide a starting point for alternatives. To discuss any activity in more detail and to explore how it could work for you and your students, please email me.
ELINOR JONES (BASED IN LONDON AND NORTH-EAST HAMPSHIRE) - CV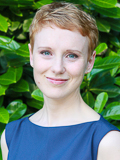 Contact details: elinor.jones@ucl.ac.uk
Mathematical Interests
I'm a Senior Teaching Fellow in the Department of Statistical Science at University Col lege London (UCL). Following my PhD in probability theory, I retrained in statistics and have previously worked as an applied statistician as well as in academic research. My expertise lie in applied statistics, particularly when it involves medicine, public health, epidemiology or genetics. My research involves developing statistical models of real phenomena so that we can reliably extract the important messages from the data. I am particularly interested in causal inference: what does it mean for something to cause something else, and how can we detect it without falling foul of the mantra `correlation is not causation'?
I enjoy the challenge of motivating people to learn more about statistics, and in finding ways of making statistics accessible, relevant and fun regardless of mathematical background. I draw on my own experiences working in statistics to show the power and possibility of statistics to make radical progress in today's society. To this end, I'm heavily involved in widening participation activities at UCL, I lead the Teaching Statistics group at the Royal Statistical Society, and also present Royal Institution Saturday morning masterclasses for Year 9 students.
Possible sessions
I am very happy to create sessions on a wide variety of statistical or probabilistic topics; the list below is merely an indication of the type of session I can oer. Please feel free to contact me with other requests. All sessions are interactive and as hand-on as possible.
Modelling epidemics. How do we model the spread of an infection through a population? How quickly does it spread? How many people should we vaccinate? This session looks at using probability models to understand how diseases such as Ebola move through populations, and is suitable for Year 8 to Year 10 students.
How good is your intuition? This session looks at questions that are simple to state and which have an apparently `obvious' answer... but is the obvious answer always correct? We'll use our statistical toolbox to understand why these simple questions have surprising
results by designing experiments which we will conduct during the session. Year 11 to Year 13.
How many tigers are left in the wild? This session investigates how scientists use statistics to estimate the number animals left in the wild, without counting each and every one. Suitable for students in Year 7 through Year 9.
Sessions for teachers. I am happy to deliver bespoke sessions for teachers who are either looking for new ideas in teaching statistics, or wanting a refresher in probability and/or statistics.