The LMS Hardy Lectureship is named after G.H. Hardy, former President of the Society and De Morgan Medallist. It is normally awarded in even numbered years, to a distinguished overseas mathematician.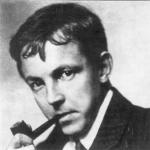 The LMS Hardy Lecturer visits the UK for a period of about two weeks, and gives the Hardy Lecture at a Society meeting, normally held in London in July. The LMS Hardy Lecturer also gives at least six other lectures, on different topics, at other venues in the UK; the schedule is decided by the Programme Secretary in consultation with the LMS Hardy Lecturer, and is designed to allow as many UK mathematicians as possible to benefit from the LMS Hardy Lecturer's presence in the UK.
The Society is pleased to host Professor Lauren Williams (UC Berkley) as the LMS Hardy Lecturer for 2018.  
Professor Williams will undertake a lecture tour of the UK in July, which will start with the Hardy Lecture at the Society Meeting on Friday 29 June in London.
During the Hardy Lecture Tour, Lauren Williams will give seven lectures while she visits: 
Oxford (2 July), 

Cambridge

 (3-4 July)

Kent (5 July)

Edinburgh (9 July)

Leeds (10 July)

Birmingham (11 July)
Nominations for the Hardy Lectureship Tour in 2020 will open later in 2018.  The Hardy Lecturer 2020 will be announced in the November 2018 edition of the Newsletter.
For general enquiries about the Hardy Lectures, please contact Elizabeth Fisher (lmsmeetings@lms.ac.uk).
Submitted by Elizabeth Fisher on 7 February, 2018 12:11